Spring Cub-O-Ree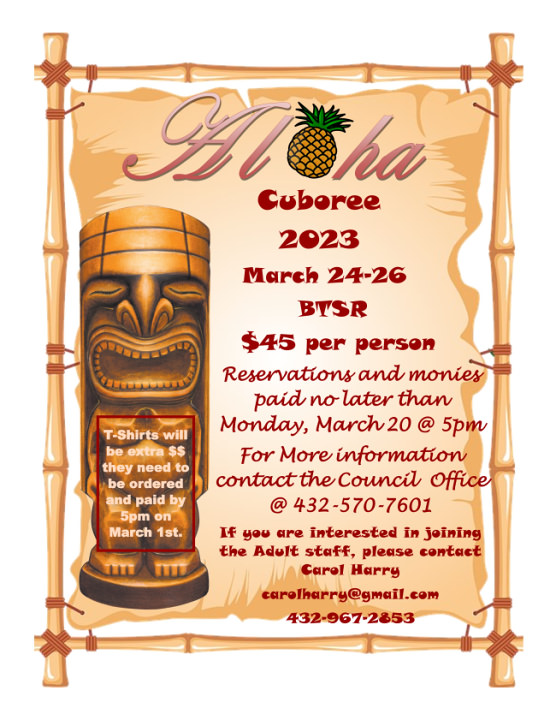 Aloha! Hui pu me makou! Hello! Join us for the Aloha Cuboree!

This amazing event is a party for the Whole Family!
Your invited to the party on
March 24-26th, 2023
At Buffalo Trail Scout Ranch.

This event is limited to the first 300 people and registrations are taken from the unit leaders to reduce paperwork. Unit leaders will need to login on and register on Tentaroo. Registration will be $45 per camper (youth and adults). Staff and Volunteer Registration is $20. -shirt orders can be ordered by contacting the office. Shirts will be handed out at Cuboree.


NO Registrations will be accepted after 5 p.m. on March 20, 2023.
Please let us know if you have any special dietary needs or if you will be bringing more than one tent.

We strongly encourage all adults to take youth protection training (YPT) prior to
arriving to camp. The online version can be completed at: Youth Protection Training

******Further details of camp information will be provided as they are finalized ******